Hey guys... Nothing new here, truck is sitting in storage.
In the summer, I finally finished my cowl hood and tonneau, not sure if I ever posted pics.
This spring I have a little rust repair to tackle, the lower right rear box corner. I believe a patch panel is available.
Also considering some sort of tail pipes (side or rear), or (Oh no!) adding a couple high flow cats. The truck is a little obnoxious
(in a good way!) but I would like to drive it more often, taming the sound down a little may encourage that.
Other plans are to do some interior sound deadening, maybe new carpet, maybe delete the Explorer console, and some kind of stealth/stock appearing stereo system. We'll see how much of that happens!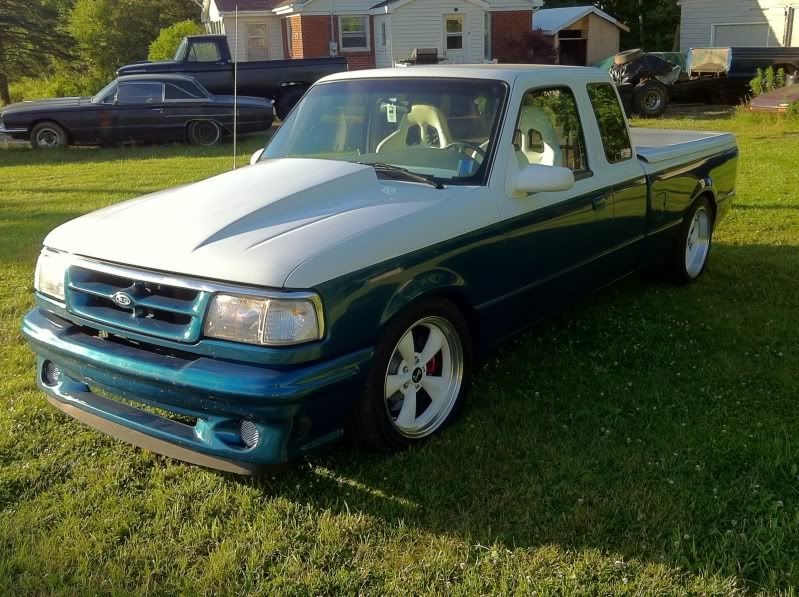 Last year's mods/improvement included 24lb injectors, new MAF meter and filter (not shown), new air intake, painting the GT40 tubular intake and finding a cover plate. Also finally got it to idle and perform flawlessly, rebuilt the distributor yet again and traced a stumble to a bad POS coil (Proform? ProComp?). Good news is that a stock coil slides right into the fancy aluminum bracket/heat sink.
You guys have seen the painted interior and new seats (on power Explorer tracks), I also found a Metric Explorer Sport Trac white gauge cluster. I'm sure I'm forgetting something...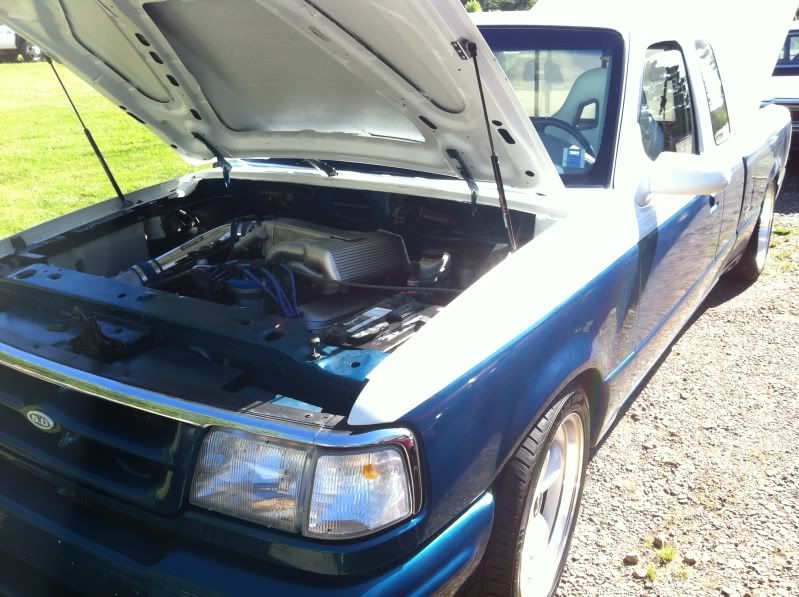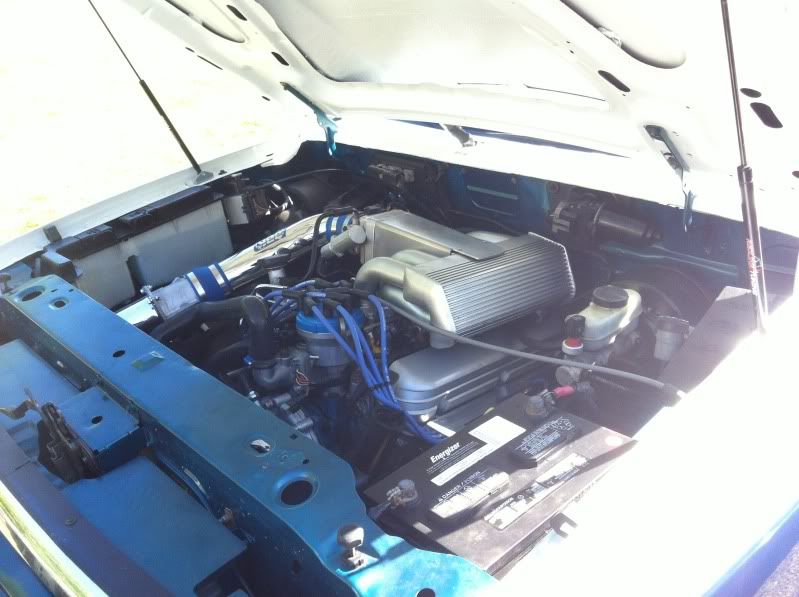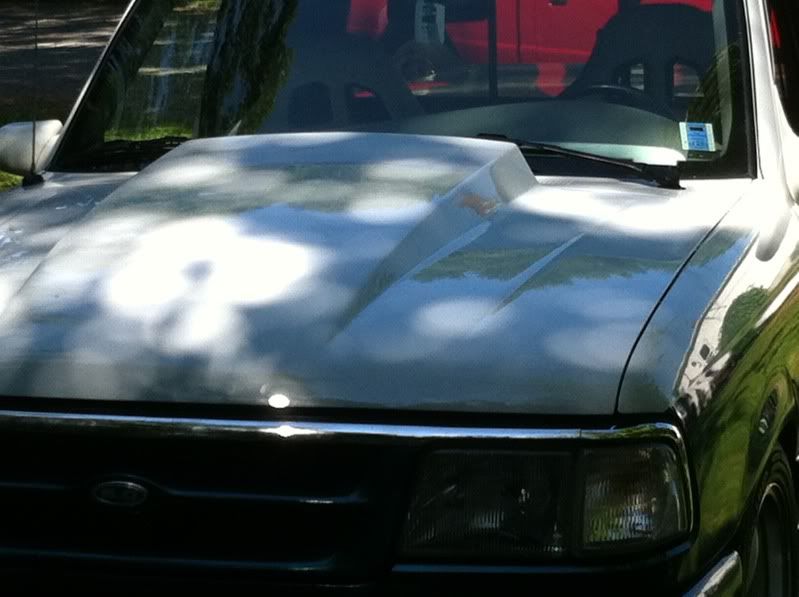 Custom PRND21 module, lol...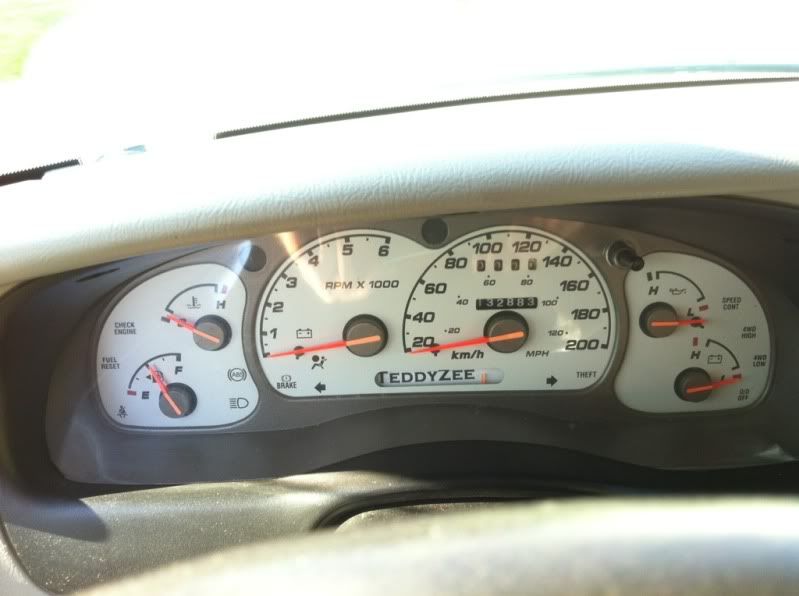 Finally, Bloo over at RPS did a photoshop for me, may paint the bottom like this one day soon...