Hello this is my 91 ranger .. im going to copy and paste most of this to get up to date on this site..
I put the 4.0 in it but then a 5.0 fell in my lap so that part of the project got bumped ahead..
well heres the story.... My dad calls me up and asks if i want to start anther project .,.. I have a 45x30 shop that has 4 projects in it and theres 3 out side weighting to get in so I reply with not really but curious I asked what he had in mind... well come to find out he had purchased his neighbors 4.0 auto standard cab short box for 200$$ .... I asked why so cheep is it totaled .. turns out the motor was blown ..
I went over and looked at the truck and its very clean .. it was parked up against a tree that swayed in the wind and pushed the bumper in a little but other then that no rust and it has a complete under coating .. he wanted me to put a diff motor in it for him to use as a daily.. I told him as soon as i get one of my others out i would get it in and swap it for him ....
so two weeks go by and I finished one of the vehicles and called him and told him i was ready for it.. he tells me that he has decided its to small for what he needs to use it for and that if i want it i can have the truck.. (in the two weeks he had picked up an 83xxx mile 4.0 from the local salvage yard).. so thats were it all started ...
I brought the truck home tore out the old engine and tore the newer one apart and installed new rings and had the heads cleaned and a valve job done,, I took the top end apart and cleaned and painted every thing ,,
this weekend Im heading out to Wisconsin to pick up a beltech 3/4 lowering kit..I have a few pairs of rims lying around the shop.. haven't decided witch set im going to use yet .,.
and I know this thread is useless with out pics so here they are ..
here's the truck the day it cam into the shop..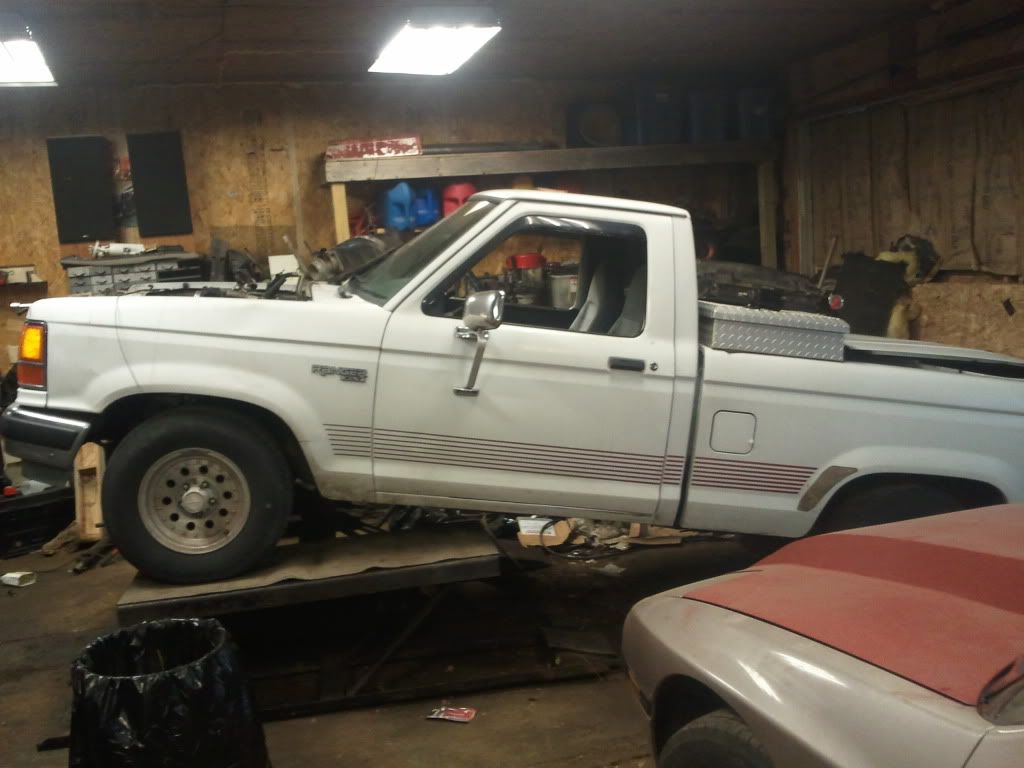 heres the first set of rims there 16s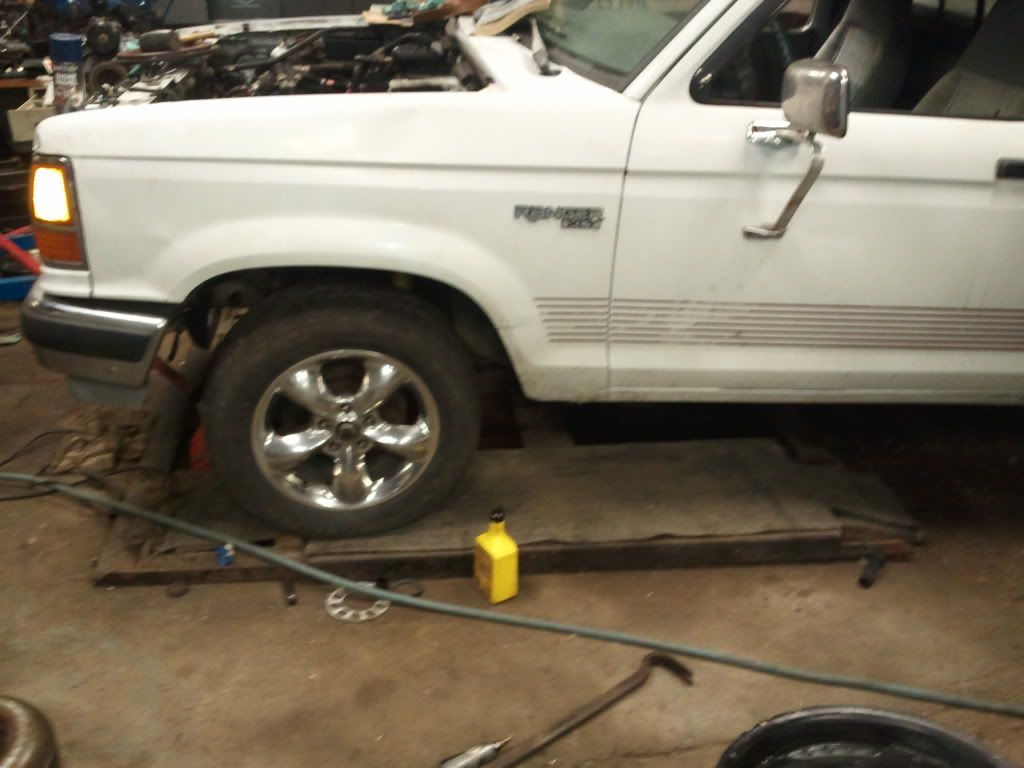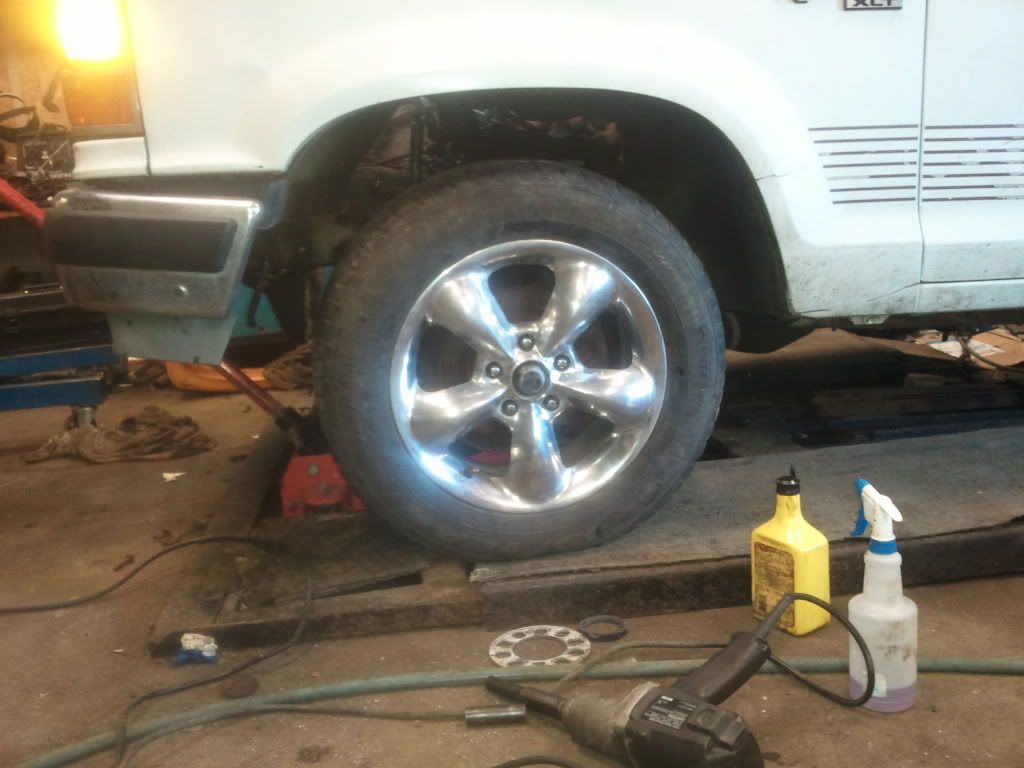 and heres a set of 18s i have but i cant find center caps for them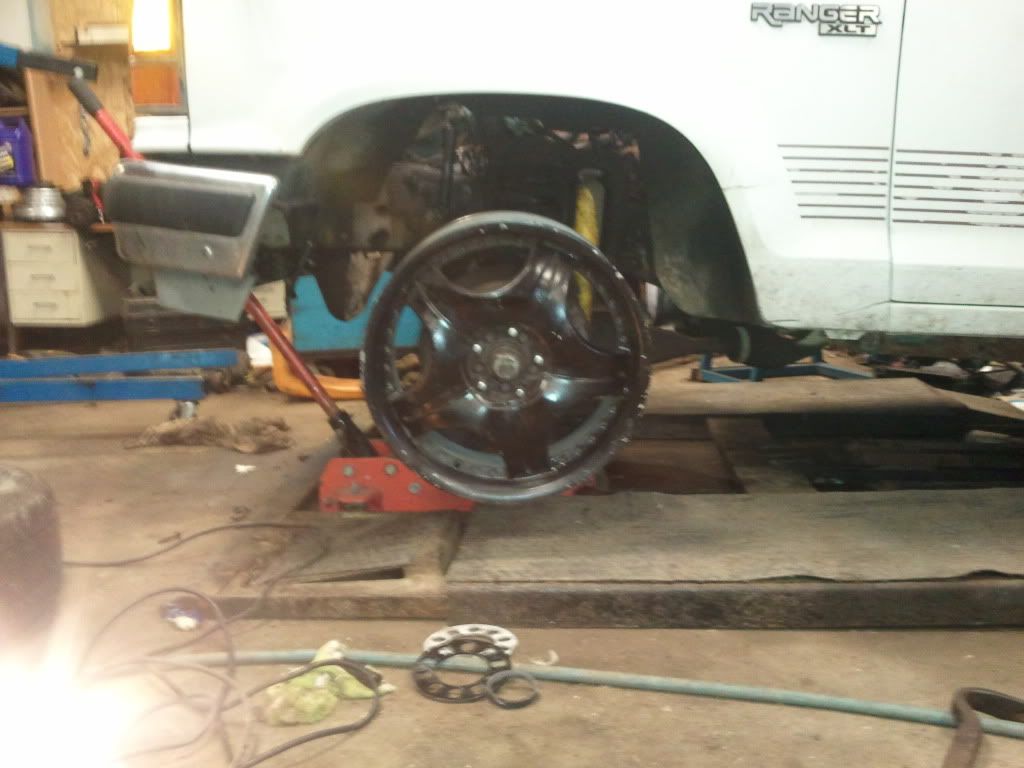 here's the new motor fresh from the salvage yard.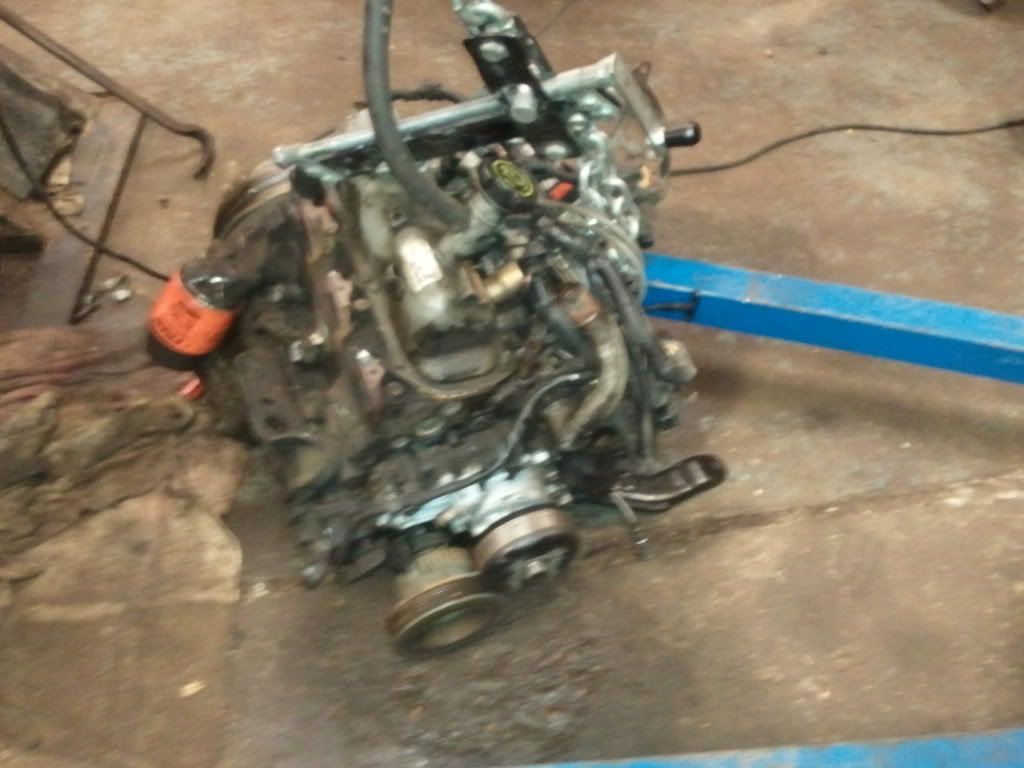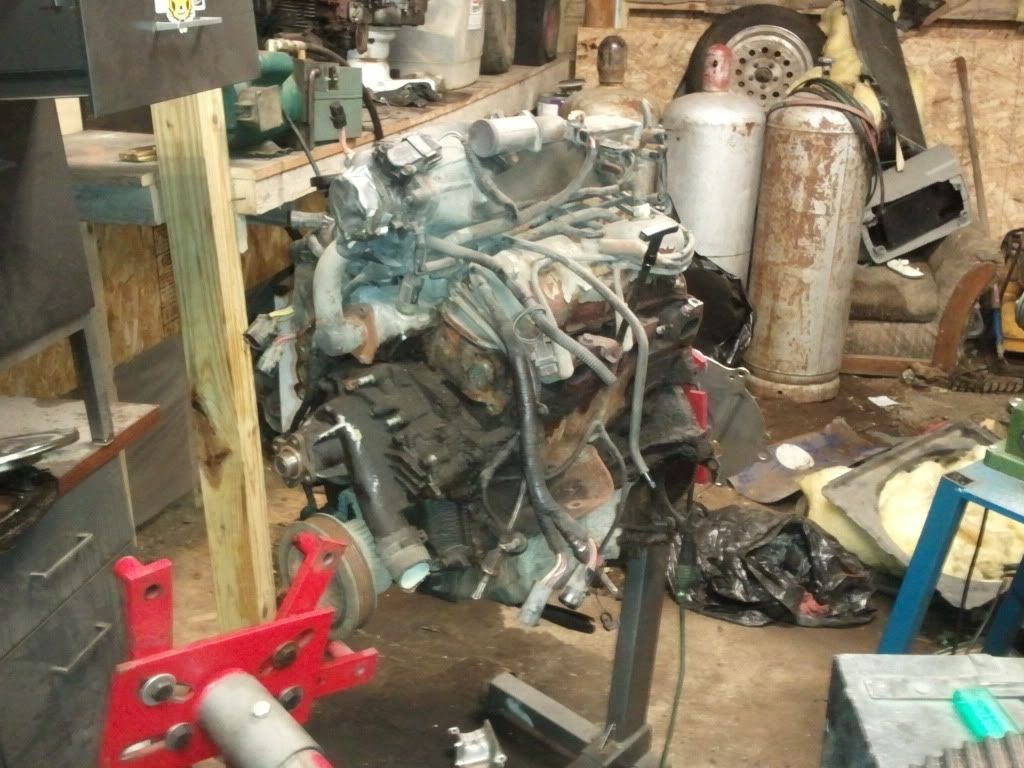 time to tare it apart clean it, paint it , I installed new rings and bearings and had a valve job done on the heads ..
Motor all put back together ready to be installed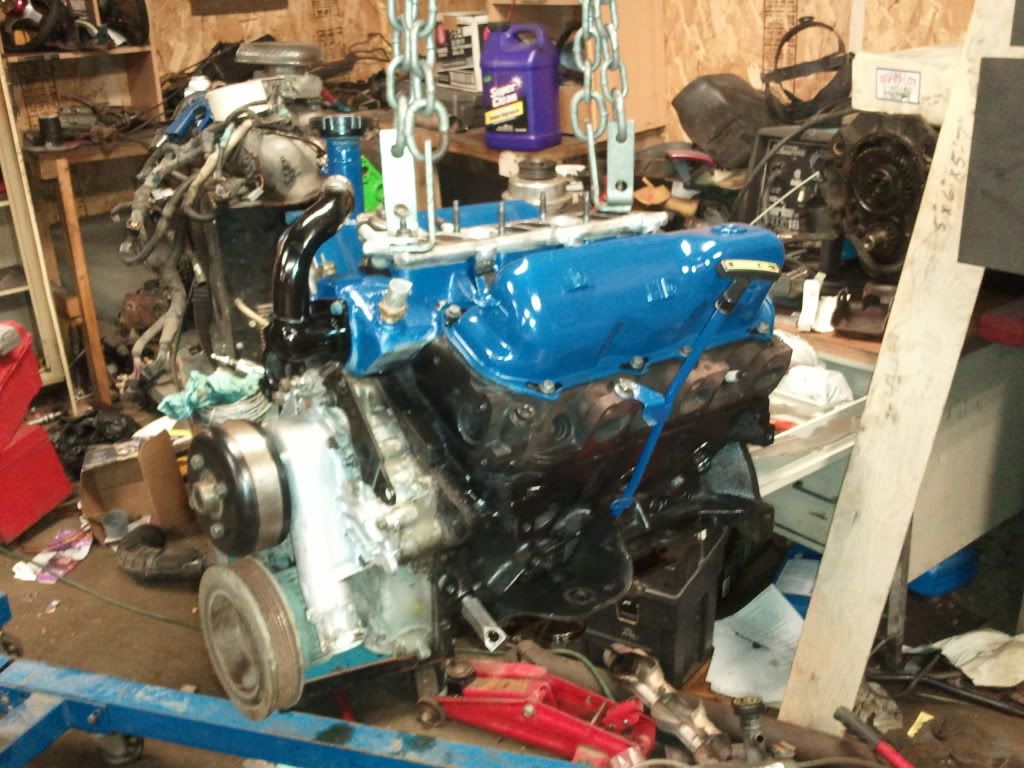 while i was weighting for parts I pulled out the degresser and power washer and cleaned up the engine bay alittle bit..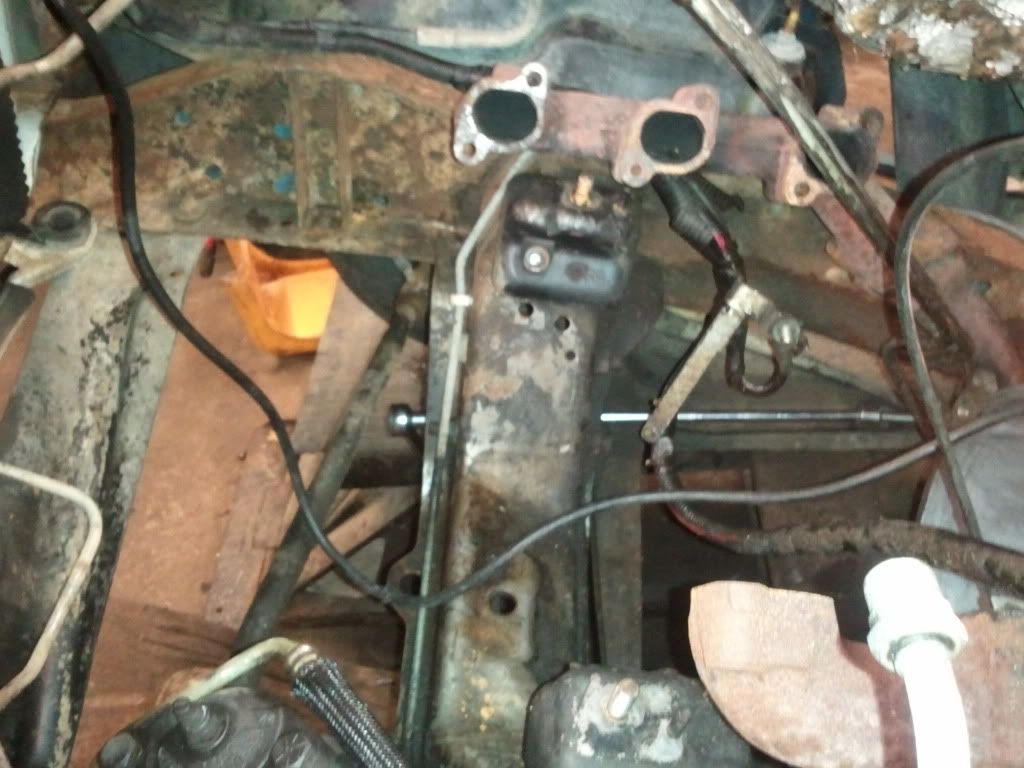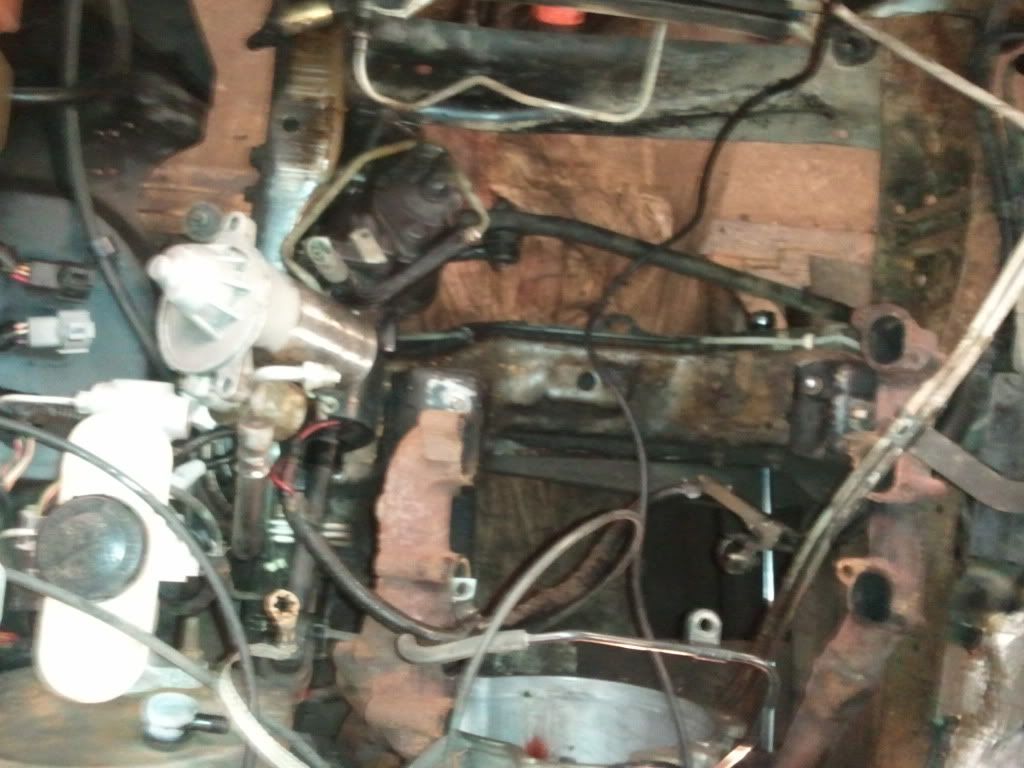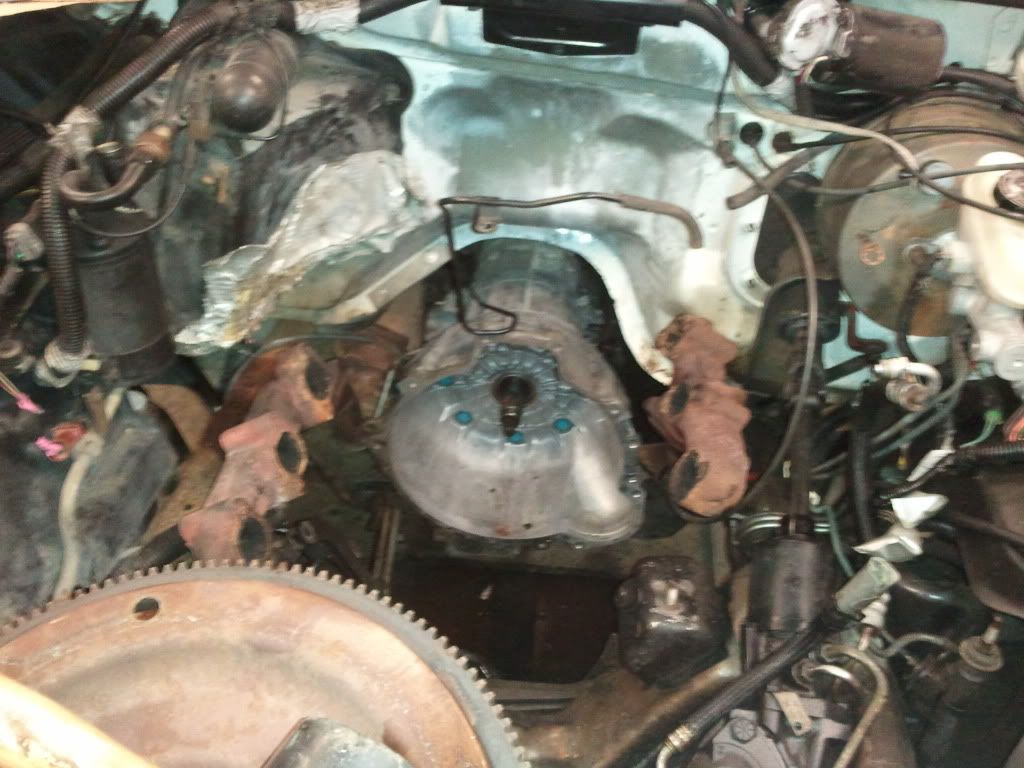 and how it all sits now..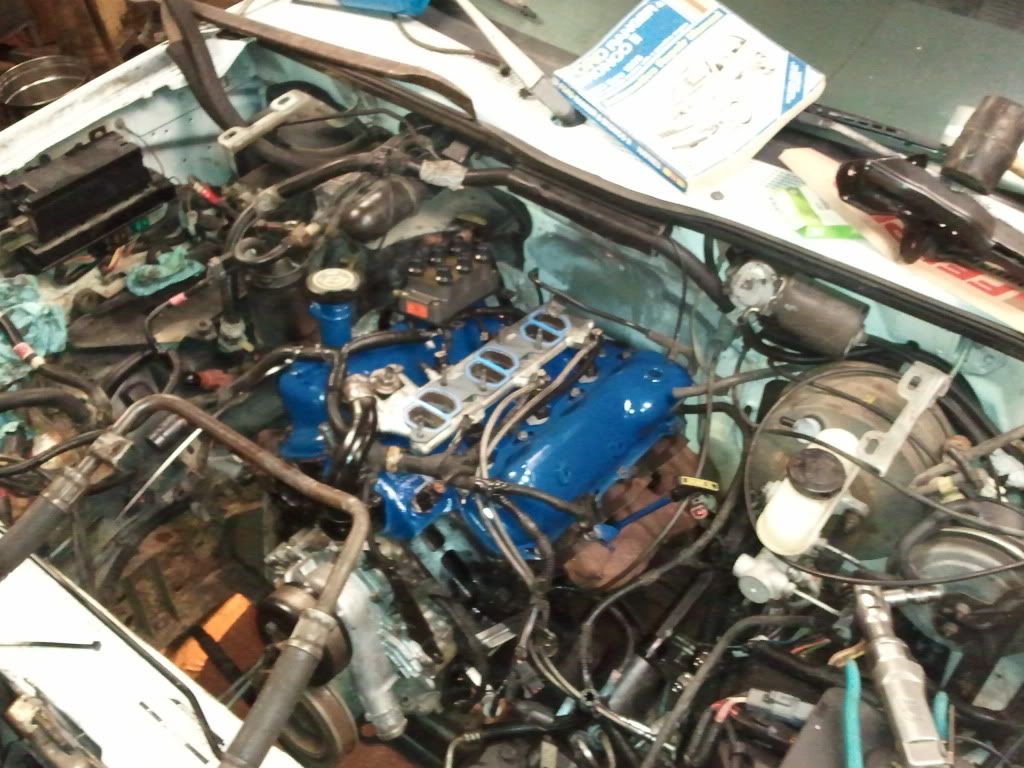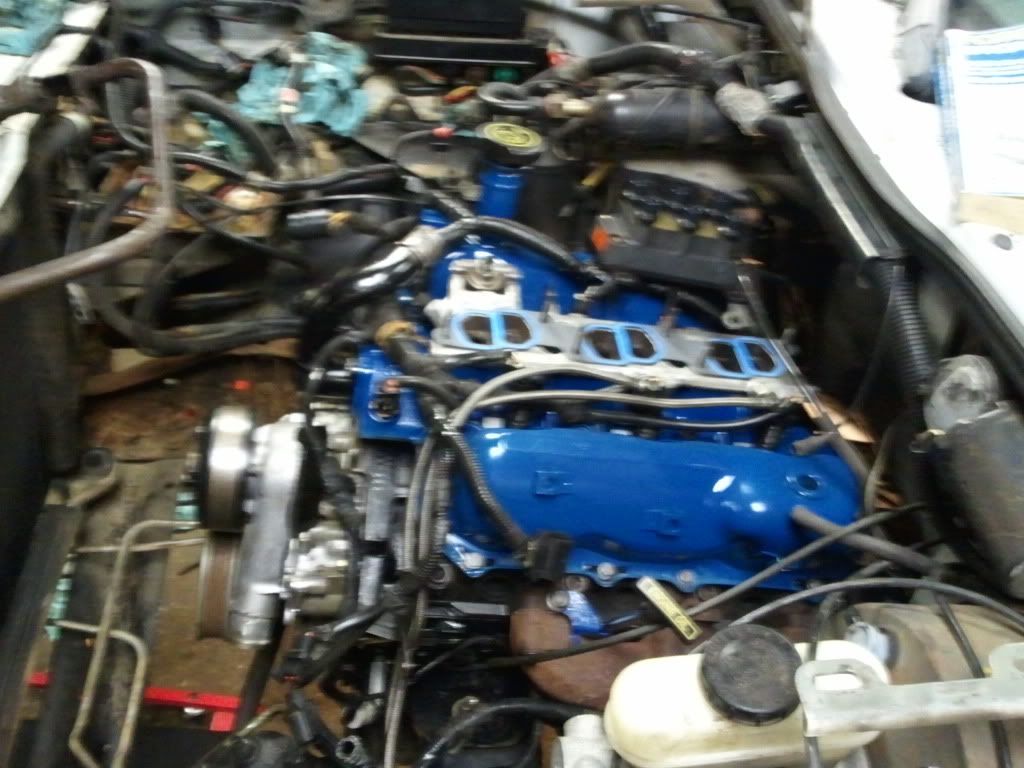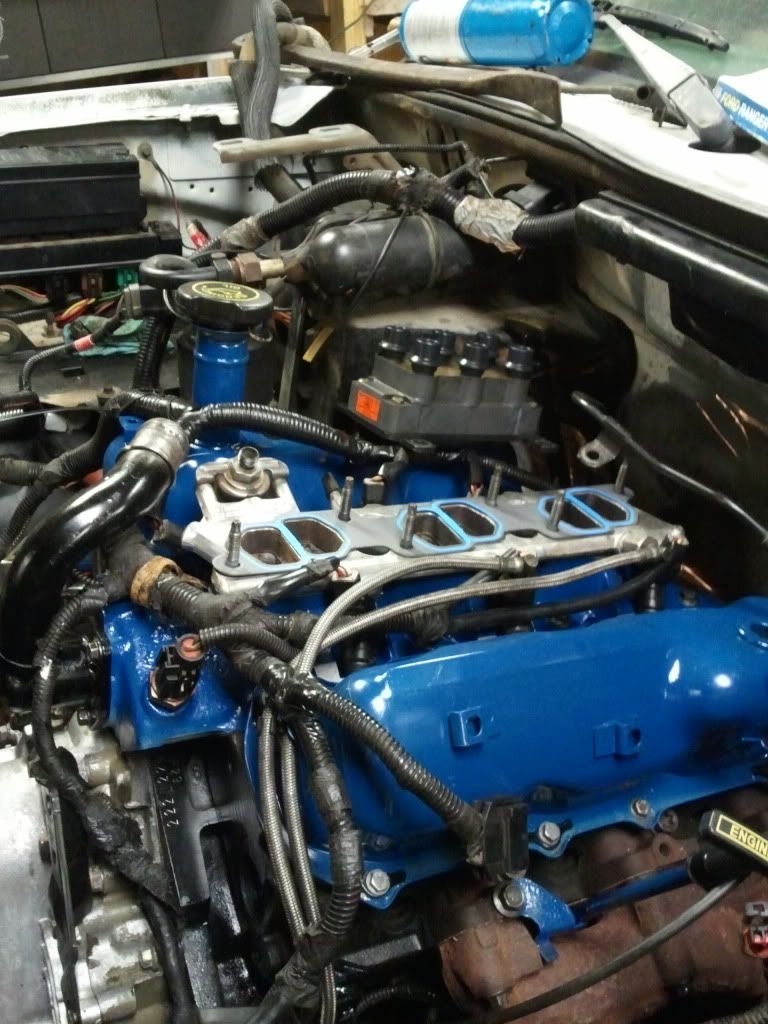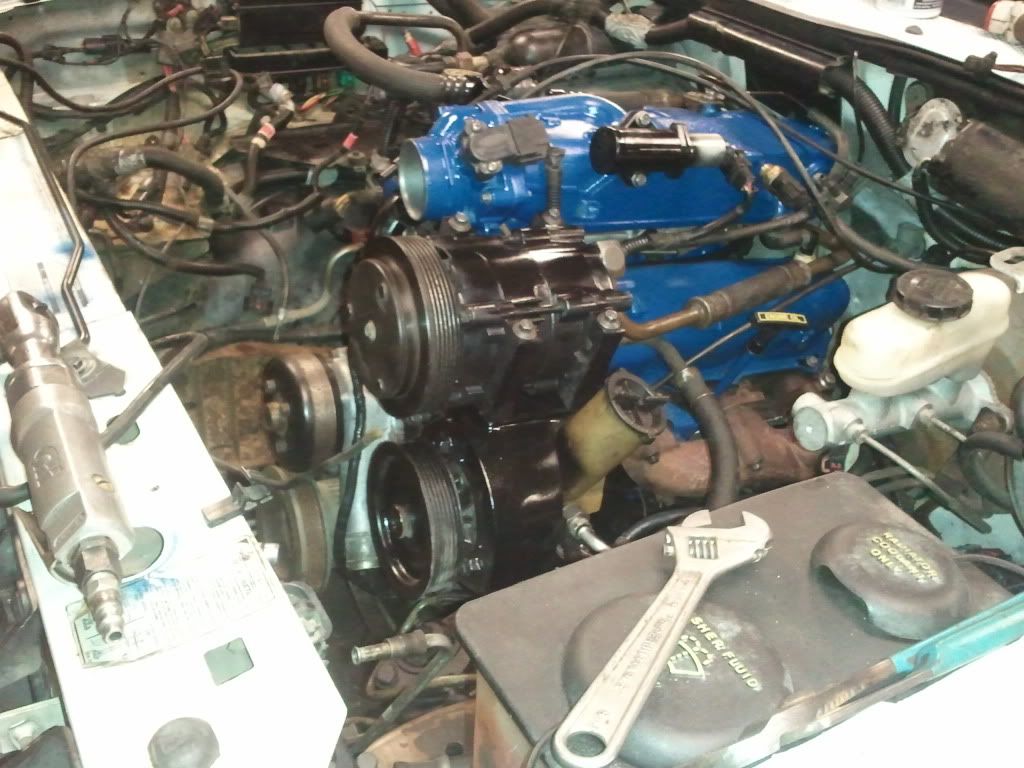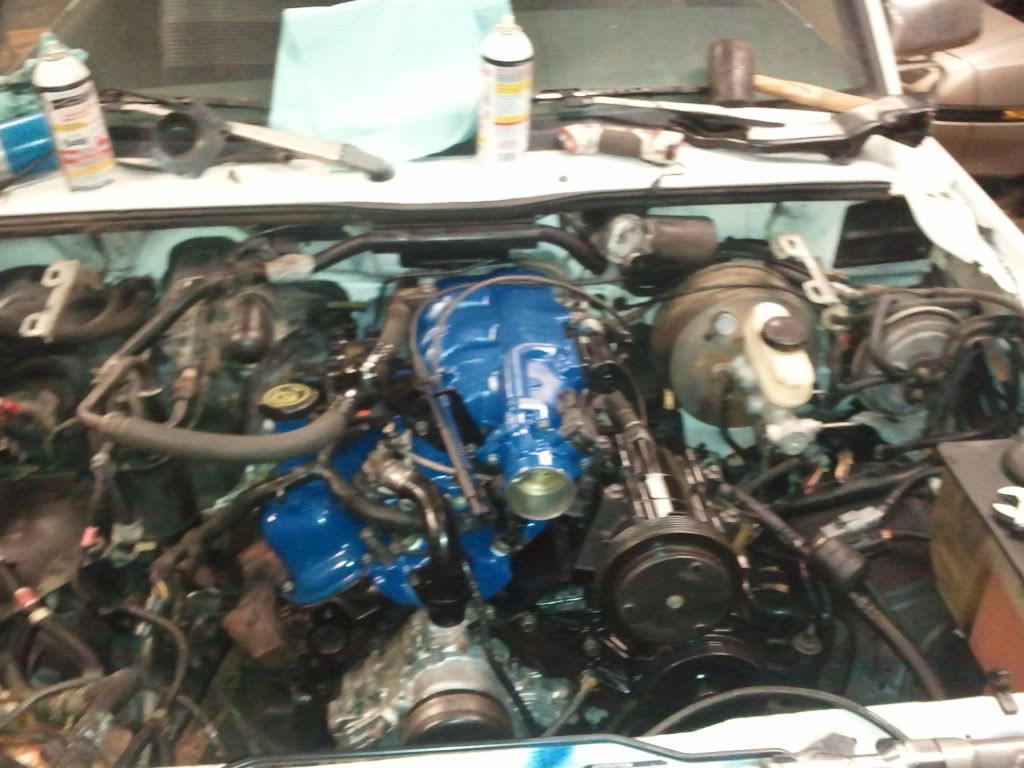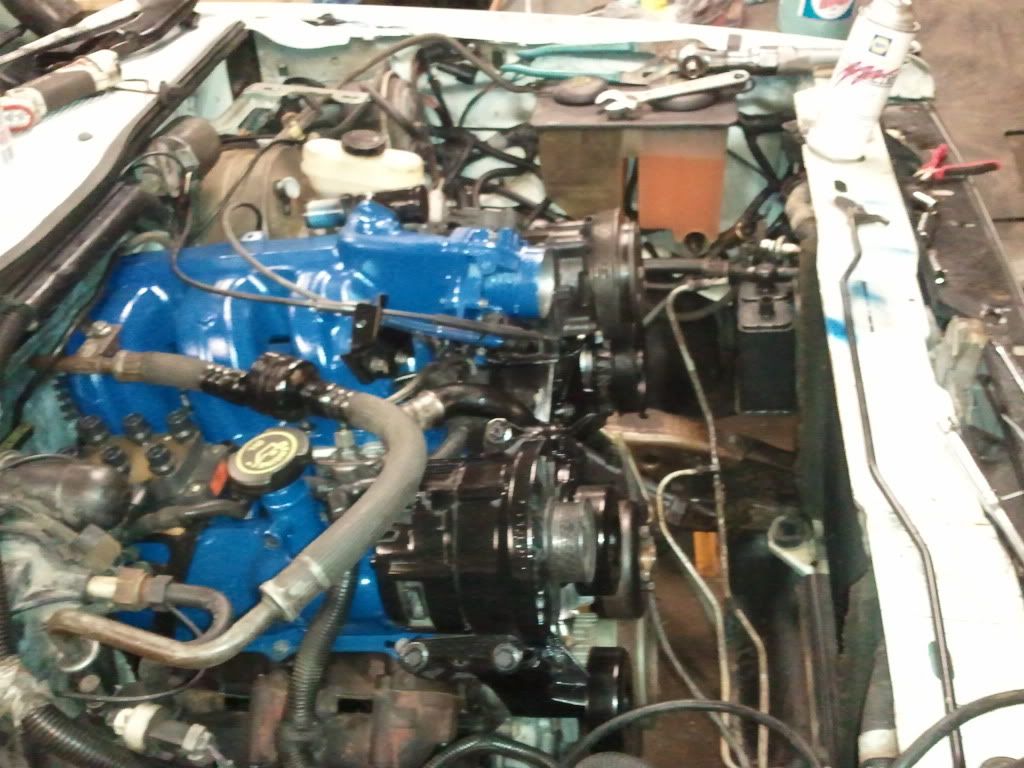 Some pics of the drop kit weighting to go in