...Is tearing it apart again!!!
This site was a huge help with some of the details when I first did my swap in the winter of '09.
Each Spring, I've torn the thing apart for upgrades, just wanted to share some pictures of my current pile!
It started with a '92 5.0, T5, and an '88 EFI harness that was incredibly looong. Over the years, swapped to GT40 heads, Explorer intake/throttle body, roller rockers, new exhaust, that sort of thing.
This year, I made a new, much smaller mass air engine harness, pulled the engine bay apart for paint, swapped the cam, new accessory brackets, rebuilt the injectors... Just messing around. Here's some pictures. Re-assembly is starting, today's project is valve springs...
Full size 1990 Mustang Engine harness and injector harness:
Tore the harness apart, used a 5.0 Explorer harness for reference (on the right). Made a new trans harness (reverse lights and VSS), eliminated the salt and pepper shakers, eliminated and pin 46/pin30 nonesense going to the O2 harness
Anybody scared? lol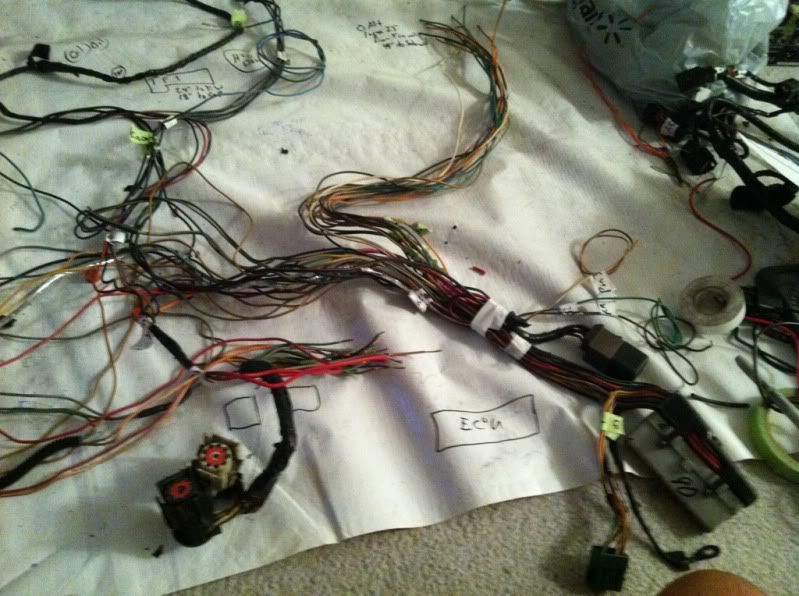 Final product. On the right is the mass air and O2 harness connectors. I may bundle those together or hide them in the fender. on the lower left is the trans harness. The coil/power/ground on left will be hidden or shortened, depending on final placement.
Stripping for paint: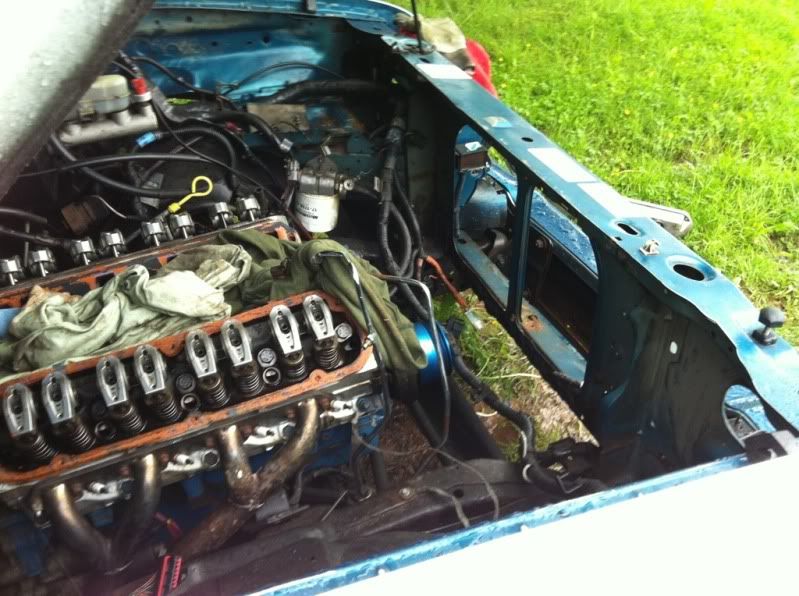 Picture of my 4.0 rad with two 10" fans, since it's out. Works really well:
Only thing left in there is the wiper motor: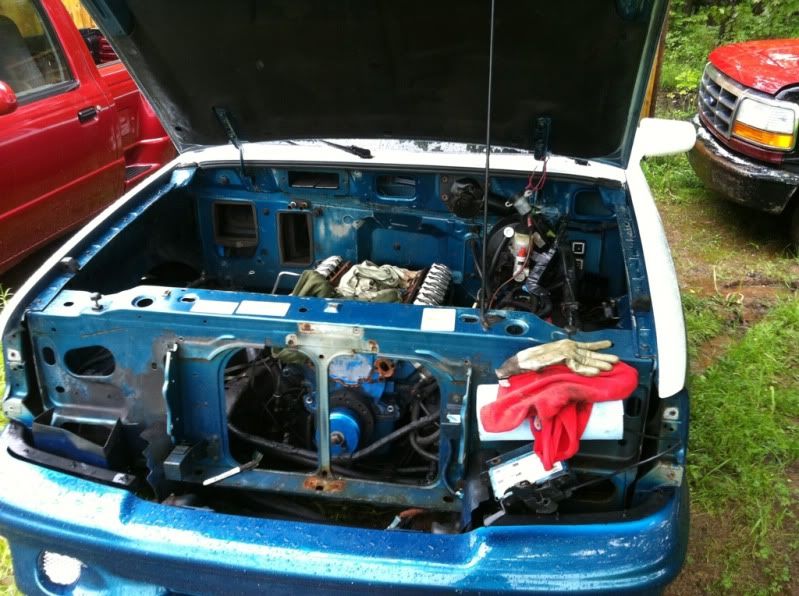 Goodbye, H.O. cam...
Oh, and I cut out the center brace so I could get to the balancer bolt and remove the cam. There is still a bolt-in brace for the latch
assembly