This place usual gets a few posts on the weekend...
Anything you guys need pictures of? Getting ready to put the truck to bed for the Winter, and it's working well.
This site was a huge help on some of the little stuff (clutch, specifically).
If any of you have questions about placement, wiring, whatever, I'm happy to help.
Here's a horrible video of an often asked question: How far does the clutch fork move? I was swapping my shifter, and realized I could almost see the fork. (Fox body T5, '83 Ranger diesel slave, 7/8" Ranger master, '97 ranger Supercab) Look through the larger hole in the floor.
The huge amount of floor to be trimmed for a T5
(might be 1.5") Most of that was trimmed after the swap. The base of the shifter sits well below the floor. I had to trim extra floor when I first swapped the shifter. (Pro5.0) The new Steeda TriAx is smaller, and would not have needed as much trimming.
And what the heck, my little toy: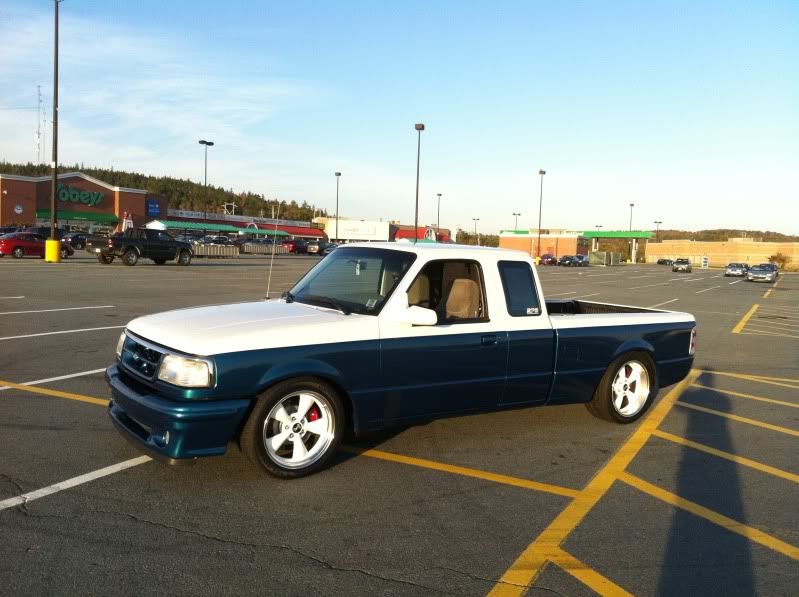 No recent shots of the engine, but I finally found a tubular GT40 upper. Need to find a cover plate for it now...